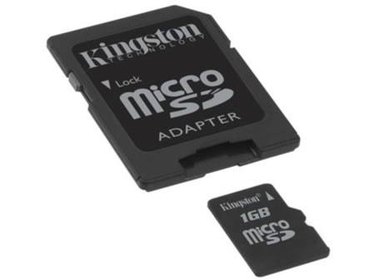 MicroSD memory cards can easily become full of pictures, files and missed registry entries, so formatting them often is essential. Also, some devices require that MicroSD cards be formatted to a different file system, so this process can be used very often. Windows does most of the work for formatting these small drives.
Step 1
Remove the MicroSD card from your device and place it in a MicroSD to SD adapter.
Step 2
If you have an SD slot built into your computer, slide the adapter into this. If not, you will have to use an SD card reader. Most of these usually connect via USB, and all that is required is plugging them into a standard USB port.
Step 3
Navigate to "My Computer" in Windows. Double-click on the SD card drive in the directory. This will open the card and allow you to see what's on it.
Step 4
Copy to your computer's hard drive any files that you wish to keep.
Step 5
Navigate back to "My Computer." Right-click on the SD card drive and select the '"format" option.
Step 6
Leave the "capacity" option at what it is. Under the "file system" menu, select the file system that you wish to use with the MicroSD card (FAT or FAT32). Leave "allocation unit size" alone, and rename the card's name to anything you desire in the next menu. Do not select the "quick format" option, as this will not fully clear the MicroSD card. Once you have filled out all these options, select the "start" button at the bottom of the window. Wait for the formatting process to complete.
Step 7
Now copy back any of the files that you copied to your hard drive, and your card is now clear and ready for new devices.
Things You'll Need
Windows 2000+

SD card slot in computer or SD card reader

MicroSD to SD adapter
Tip
"Quick format" is an option to use if you have recently formatted the MicroSD card.
Warning
Make sure you have all of your files backed up, as this process will erase everything on the MicroSD card.