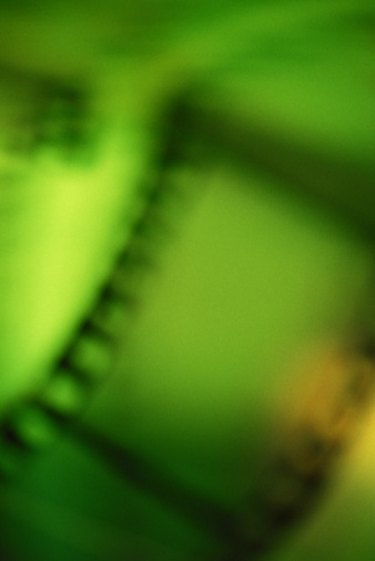 Watching a film, there's always bits of detail that flash by so quickly that they're lost in the overall look of a scene. Catching the exact moment of appearance can be frustrating when using a pause button. VLC media player rids you of that frustration though by adding frame by frame functionality. Using the frame by frame button, you can advance through a scene a single frame at a time, catching that missed detail without the constant pausing and restarting resulting from the near misses encountered with other media players.
Step 1
Press the "Start" button on your Windows toolbar and then scroll through the program menu until you reach the "Video LAN" program group. Click to open the group and then click on "VLC media player" to start the VLC software.
Step 2
Enable frame by frame capability by clicking "View" in the top menu, then selecting "Advanced Controls" from the pull-down menu. A "Frame by Frame" button then appears in the controls section at the bottom of the window above the play and stop controls. The frame by frame is the button that resembles a single frame of film.
Step 3
Click "Media" in the main menu at the top of the VLC player, then chose "Open file" to open a file browser displaying your hard drive contents. Browse through your drive until you locate the directory containing the media file you wish to play. Highlight the filename using the mouse then click the "Open" button to start the file playing.
Step 4
Press the two-barred pause button to pause the video at any point.
Step 5
Advance to the next frame from the paused frame by pressing the Frame by Frame button. Press the "Play" button to restart the video at any time.
Things You'll Need
PC

VLC software

Media file