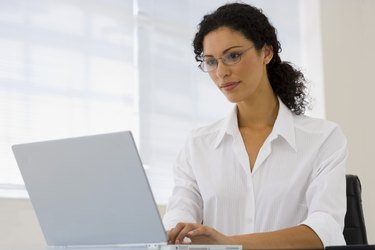 Wireless security is becoming more important in relation to easily available Wi-Fi. Securing your household wireless keeps you from being an easy target for hackers who could use your Internet for unsavory purposes. It's easy to get your security key through Comcast.
Step 1
Determine your router or gateway. Your manufacturer, model and number should be on the equipment. See Reference below for the list of Comcast supported equipment.
Step 2
Open your Internet browser.
Step 3
Enter the IP address in your browser's address bar. This will bring up a pop up asking for your "username" and "password." For the Linksys WCG200, for instance, the IP address is http://192.168.0.1.
Step 4
Fill in the requested information. For a Linksys WCG200, the Comcast defaults are "username:" Comcast and "password:" 1234.
Step 5
Click on the tab marked "wireless" from your Gateway status page. This will take you to "basic wireless settings." On the toolbar, you will see a selection marked "wireless security." Click on the link.
Step 6
Set your Security Mode. The default for Linksys WCG200 is disabled. However, on the drop down menu, there are several options. The most common option is WEP (Wired Equivalent Privacy). Selecting WEP from the drop down menu will give you the option to have keys generated and then select which key you prefer. If you don't want to use a generated key, you can enter your own key so long as it fills up the space.
Tip
If you have changed your router settings in the past you may need to reset them to the default to get your security code. Refer to your Owner's manual or Comcast customer service for assistance.
It's best to copy and paste your security code rather than memorizing it while setting up your wireless security.
If at any point you are unsure of what you are doing, cancel your changes and go back to the beginning.