College students, instructors and administrators, as well as any staff member in a K through 12 school, are eligible for education discounts through the Apple store. While this discount won't save you thousands of dollars, it will bring the price of many Apple products down. For example, as of March 2010, the Education discount provides $100 off a Macbook. Apple has a special website for students and faculty members of educational institutions. The student discount may also apply at your local Apple Retail Store (see Tips).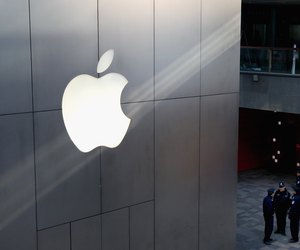 credit: Feng Li/Getty Images News/Getty Images
Step
Visit the Apple Student Web portal on the Apple store website. In order to get your student discount, you must order from this section of the Apple website.
Step
Click "Select a College" under "I'm a Student." Type the name of your school into the search box; press "Search" to find your school. Click on the name of your school and choose "Shop for Yourself."
If you cannot find your school, contact Apple at 1-800-692-7753.
Step
Browse through the Apple products. Click "Select" to view a product. On the product page, you'll see the retail price and the sale price with your student discount. Click "Add to Cart" when you're ready to order. Review the summary and click "Checkout Now."
Step
Sign in using your iTunes or Apple ID, or click "Guest Checkout" if you don't have an account. Enter your shipping address and choose your payment method. Click "Continue" to review the terms of your order, and then click "Confirm Order."