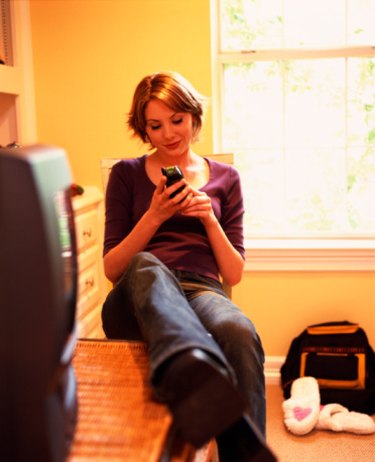 Caller identification (ID) is a feature that lets you find out who is calling before you pick up the phone. Unfortunately, landline service providers do not offer free caller ID. You would need to pay extra for this plan. Instead, choose a Voice Over Internet Protocol (VoIP) service that offers this feature for free. These types of plans use your computer's Internet connection for you to make and receive phone calls. This is a beneficial option if you already have high-speed Internet hooked up in your home.
Step 1
Choose a VoIP plan that best fits your needs and budget. You may find some services provided by your high-speed Internet or your local cable company. You may also use a small business such as Vonage, Magic Jack and Phone Power.
Step 2
Order the necessary equipment for your VoIP service. Most companies use software and a router that plugs directly into your telephone. Magic Jack, on the other hand, uses a USB device that plugs into your computer. The cost of the equipment is added onto your first year of service.
Step 3
Install the equipment. Read and follow the directions that came with it. Plug your phone line into the device and then into your telephone.
Step 4
Ask your service provider to activate your service. Look at the caller ID screen to find out who is calling when you receive an incoming call. You will see the person's name and telephone number on the display.
Tip
Compare the prices of each of the services before choosing one. Some providers may offer free local and long distance plans.
Warning
You will be on a contract plan once you subscribe. If you cancel it early, you may incur an early termination fee.