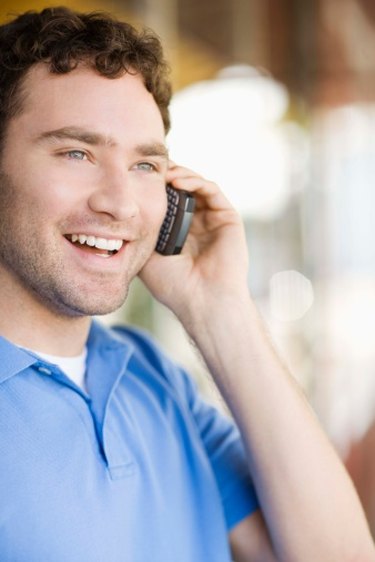 While prepaid cell phones offer the convenience of paying during the use of the phone rather that committing to monthly service contracts, purchasing prepaid cell-phone cards and buying airtime each or every other month can become quite expensive over the course of owning a prepaid cell phone. Prepaid cell-phone PIN codes can be earned for free in only a few minutes' time using a Facebook App called EmbeePay.
Step 1
Create a Facebook account for free. Existing Facebook accounts can also be used for earning free prepaid cell-phone minutes.
Step 2
Locate the search bar near the top center of the Facebook Page. Type "Embee Pay" into the search box.
Step 3
Install the Embee Pay App by allowing permission for the app to access your Facebook profile.
Step 4
Click on "Accounts" to submit your cell-phone carrier and cell-phone number. Wait for a text message to be sent to your phone. The text message contains a four-digit verification number. Enter the four-digit number on the Embee Pay page on Facebook to validate the cell-phone account number before you begin earning points towards free minutes.
Step 5
Click on "Earn" to search through various available offers, surveys and app installs. Read the requirements of each offer, survey or app install. Complete any of the offers you want in order to earn the points assigned to the offer. Points accumulate towards free prepaid cell-phone minutes.
Step 6
Click on the "Redeem" link to exchange EmbeePay points for prepaid minutes. The number of points required varies from one provider to another.
Step 7
Select the amount of airtime you want to add to the cell phone. Any unused points you have can be saved towards your next redemption.
Step 8
Click on the "Top up now" button, next to the amount of minutes you are adding. You will see an airtime activation PIN on the next screen. Enter this number either on your phone or through the cell provider's Web browser interface to add the minutes to your cell phone.
Warning
While many of the earning opportunities on EmbeePay are free to the consumer, there are some that require certain purchases, such as Netflix subscriptions and magazine subscriptions, which charge monthly fees to the user.