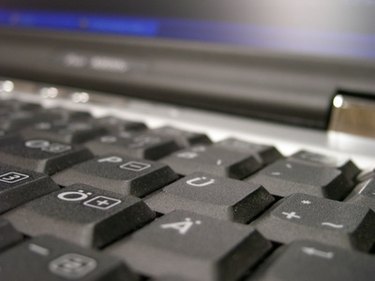 Although most laptops produced today can automatically pick up a Wi-Fi signal, not every signal you use on your laptop has to be wireless. If you don't want to connect to the Internet without wires, there are several ways that you can create a wired connection for your laptop. Having a wired connection will mean that you are limited as to where you can go when you are using your computer, if you wish to stay online.
Step 1
Tell your Internet company you would like a cable, DSL, broadband, or dial-up connection, depending on what it provides. All of these connections are hard-wired and will not produce a Wi-Fi signal unless you use a wireless router.
Step 2
Wait for the company to install your connection or set up your connection yourself using hardware, software and directions provided by your company for installation.
Step 3
Connect your broadband, cable, or DSL modem to the Internet source, via the instructions provided for you by your Internet Service Provider. Dial-up connections will be connected for you.
Step 4
Plug your modem into your router, if you choose to use one. You can do this for all connections except for a dial-up connection, and it's as simple as connecting the modem to the router with a CAT5 cable.
Step 5
Use a second CAT5 cable to connect your computer to the router. If you are not using a router, use a CAT5 cable to connect your computer directly to the modem. If you have dial-up, use a dial-up Internet cord, usually a phone cord, to connect your computer to the Internet source. Both a phone-size modem port and a CAT5 cable-sized modem port are located on the back of your laptop.
Step 6
Insert the software that came with your Internet into your computer's disc drive, and follow the on-screen instructions to set up your Internet connection.