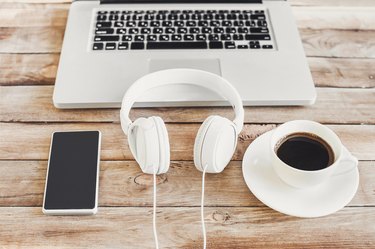 Steam is a digital distribution client that allows you to download and play a variety of PC games. However, Steam is more than just a store; it also allows you to keep a friends list. These can be friends you know personally, or friends you have met in-game. In addition to chatting with your friends through text, you may use voice chat as a group provided you have a microphone.
Step 2
Click "Friends" from the menu at the top of the Steam window.
Step 3
Click "View Friends List."
Step 4
Click the down arrow next to the first friend you wish to chat with. Click "Send Message" from the drop-down window. A chat window between you and that friend opens.
Step 5
Click "Invite to Chat" at the top-right corner of the chat window. That friend will be invited to the chat and, once he accepts, enter the chat room. Repeat this for every friend you wish to chat with.
Step 6
Click "Start Voice Chat." Once each member accepts, voice chat begins. Use your microphone to transmit your voice to the others in chat according the microphone manufacturer's instructions.