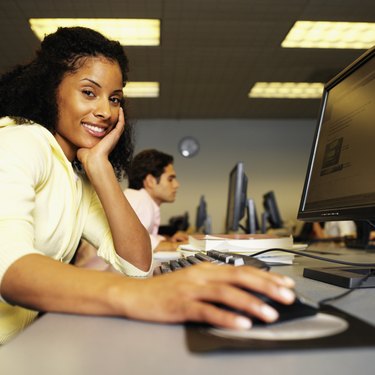 Amazon.com has a sophisticated order tracking and product recommendation system with many options for customization and privacy protection. Your complete Amazon.com order history is listed in "Your Account" under "Your Orders." Your Orders allows you to view detailed order information. Your order history is also used by Amazon.com to suggest additional products in which you may be interested. It is not possible to delete or otherwise hide past or present orders that appear in Your Orders. However, you can diminish the impact your past orders have on your Amazon.com recommendations in a few quick steps.
Step 1
Log in to your Amazon.com account.
Step 2
Click "Your Account," then click "Improve Your Recommendations" in the "Personalization" box. Your order history will be displayed chronologically.
Step 3
Search for the items in your history you wish to eliminate from Amazon.com's recommendations. Next to each purchase you want to remove from consideration as a recommendation, check the box next to "Don't use for recommendations."
Step 4
Your preferences will automatically be saved. For further privacy protection, click "View and edit your browsing history" in the "Personalization" box and delete any items you want remove from your history.
Tip
Your order history can only be viewed by you and those with access to your account. Make sure only you know your password if you don't want anyone else viewing your order history.
If you log out of your Amazon.com account, any browsing history created while you were logged in won't be displayed until you log in again.