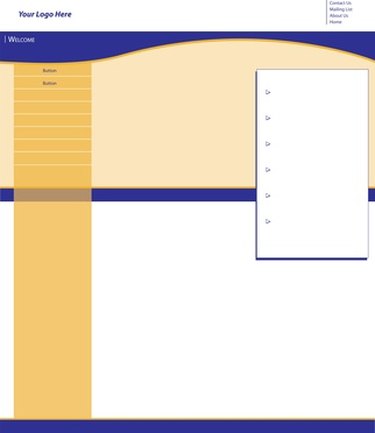 Lotus Notes is a popular office communications and collaboration software program. It includes functions for calendar, instant messaging, web browsing and project management. It also includes a robust email program you can use to send HTML materials, such as a saved webpage, to one or several email recipients.
Step 1
Click the "File" command in your web browser to save a webpage that you want to send in a Lotus Notes email. Select "Save as" to open the "Save Webpage" dialog box. Use the "Save as type" pull-down menu to save the page as an HTML file.
Step 2
Click "Mail" on your Lotus Notes homepage to open the email system and click "New" to create a new email.
Step 3
Click "File" to open a pull-down menu of options and click "Import" from this list to open a directory of files. Navigate to the HTML file you saved and double-click it to import it into your Lotus Notes email.
Step 4
Examine the imported HTML webpage. Depending on the compatibility of the page code with your version of Lotus Notes, the page will render properly or it may appear somewhat garbled.
Step 5
Click the paperclip icon in Lotus Notes if you opt to send the HTML file as an email attachment rather than in the body of the email. Select the HTML file from the directory that opens to attach it to your email.
Step 6
Click "Send" when you have finished composing and addressing the email to send the HTML to your recipient.