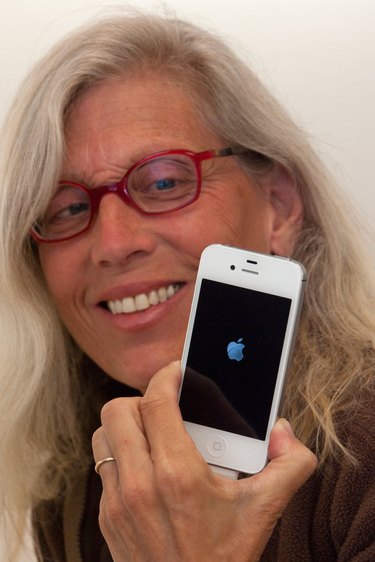 When you need to manage your schedule on your iPhone, you can set up calendar entries in the Apple's native Calendar app, and if you want to add more items to the calendar, you can import an ICS calendar file. Apple installs the free Mail app on every iPhone. You can access your email messages via Wi-Fi and cellular data networks, enabling you to import an ICS file that arrives as an attachment to an email message.
Step 1
Press the iPhone's "Home" button below the device's multi-touch display.
Step 2
Tap the "Mail" icon on the home screen.
Step 3
Tap the name of an email account to view its messages.
Step 4
Tap the email message that has the attached ICS calendar file.
Step 5
Tap the ICS file name in the email message window. A list of events appears.
Step 6
Tap "Add All," and then tap the calendar to which you want to add the ICS calendar file events, and then tap "Done."
Step 7
Press the "Home" button. Tap the "Calendar" icon on the iPhone's home screen to access your newly imported ICS calendar events.