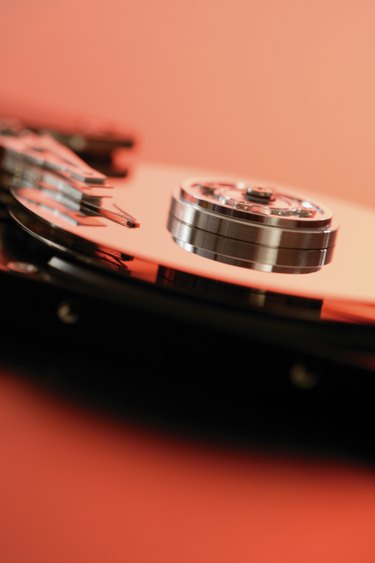 If you got a brand new hard drive and plugged it in but don't see it in Computer, the heard drive probably isn't initialized yet. Before you can use the hard drive, you have to take steps to initialize it. This involves going into your computer's settings and making the necessary changes.
Step 1
Press the "Windows" key and the "R" key on your keyboard simultaneously to launch the Run dialog window. Type "compmgmt.msc" into the text box and hit "Enter" to open the Computer Management window.
Step 2
Click "Disk Management" under Storage on the left side of the screen.
Step 3
Locate the drive in the Disk Management screen. The bar at the top of it should appear black to indicate that it is not formatted.
Step 4
Right-click the left box of the drive, where the label is, and click "Initialize Disk."
Step 5
Right-click the right box of the drive and click "Create New Simple Volume."