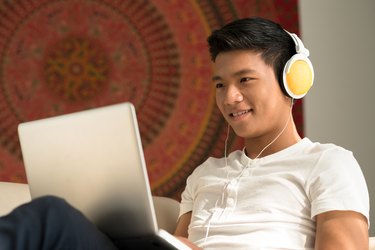 If you have an Internet connection and a Windows computer, you can watch Netflix movies and TV shows in your browser. If this is not your preferred way to watch Netflix, some Windows 7 users can install and watch Netflix in Windows Media Center, which is the default program to watch DVDs and TV on Windows 7 Home Premium, Professional and Ultimate editions.
Step 1
Click the Windows "Start" button.
Step 2
Click "All Programs" and "Windows Media Center."
Step 3
Press the "Down" arrow to scroll to "TV." Click the check box next to it.
Step 4
Click "Internet TV" and "Install." Wait for the Internet TV program to install.
Step 5
Scroll through the Internet TV listings. Click the "Netflix" icon. Click "Install." When the Netflix program finishes installing, enter your account details.