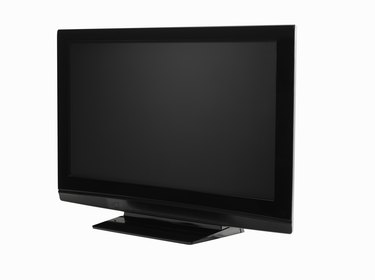 Netflix movies and television shows are available directly for viewing on your TV. All you need is an Internet-enabled television and you can have access to hundreds of quality movies and television shows that are updated regularly. Additionally, Netflix offers streaming over gaming devices such as PlayStation, Xbox and Wii. Having gaming options, in addition to a pre-configured TV option, can come in handy when using the TV's split screen. You could have two different movies going at the same time, for example, or even a game and a movie. The Netflix account set up is quick and simple to use.
Step 1
Connect your TV to the Internet by Ethernet cable or Wi-Fi. If using the Ethernet option, insert the cable running from the Ethernet port of the TV into the Ethernet jack in the wall. If using Wi-Fi, make sure that the TV can read your network settings under its system setup page.
Step 2
Set up your TV to receive Internet programming according to the instructions in your user's manual. Take note that the set up process for each model of TV may be different. This step may or may not be necessary, depending on what brand and model of TV you have.
Step 3
Access the menu of your TV. This will show you what Internet applications are available. Highlight the Netflix application using your remote. Press the "Enter/Select" button on your remote to activate the Netflix application. Accept the "Terms of Agreement" by pressing "Enter" on your remote to access the Netflix registration screen. You will be asked if you are already a Netflix member. If so, select "Yes" and press "Enter" on your remote. An activation code will appear on screen.
Step 4
Visit the Netflix.com website and log in to your account. Go to the heading that reads "Activate a device." Select your TV from the list of options. A large blank box will appear. Enter your 4-digit activation code in the box and click "Activate."
Step 5
Press the menu button on your TV to return to the Netflix application. Press "Enter/Select" on your remote. The Netflix home screen will appear with lists of movies and television shows.