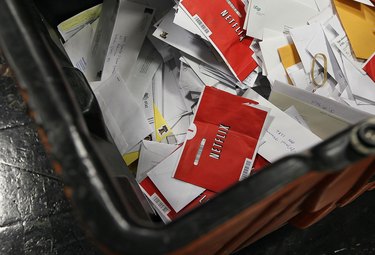 Vizio's Internet-connected televisions and Netflix created a Netflix App for streaming video right to your television. Connecting your Netflix account to your Vizio television is fast and easy for even those who are not technologically savvy. No complicated wires or special accessories are required. Once you become a Netflix member, the Netflix App on your Vizio television is ready to activate. Your choice of Netflix movies and television shows become instantly available to watch on television.
Step 1
Set up your Vizio television and connect it to your home network.
Step 2
Select "Network" from the on-screen menu to begin the wireless set up. Connecting a wired connection requires an Ethernet cord from the modem to the television.
Step 3
Navigate to the Netflix App on your Vizio television. Press "OK" on the remote and "Yes" to log in to your Netflix account.
Step 4
Write down your Netflix activation code, provided to you when you sign in.
Step 5
Open the Netflix activation page and enter the code given to you on the television. Enter this into Netflix and click "Activate" to allow your television to stream your video.