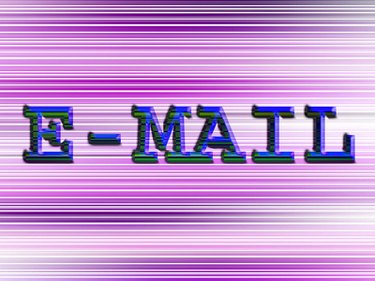 There may be times when you'll want to change your Internet service, but this doesn't mean you should say goodbye to your email address forever. Keeping your email address makes it easy for you and your family and friends to remember, but this does depend on your new service provider and your email address. Even if you make the big change from Verizon to Comcast, you still may be able to keep part of your email address. You can try either asking your new Internet Service Provider (ISP) or creating an email address similar to your old one.
Step 1
Ask Verizon if you can keep your email address. Some ISPs allow you to keep your email address even if you no longer receive Internet access from them. Expect to pay a monthly fee to keep this email address and to access your email through their website portal.
Step 2
Contact Comcast and ask if you can transfer your Verizon email address to Comcast's site. Some ISPs allow you to transfer your old email address (with a different ISP extension), along with your address book. For example, if you were Dusty45@Verizon.net, you will now be Dusty45@comcast.com, providing someone else does not already have that user name.
Step 3
If you cannot do any of the above, you may decide to use an email address similar to your old one. For example, if your email address was Dusty45@Verizon.net, then change it to Dusty54@comcast.com or Dusty15@comcast.com. Having a similar email address makes it easier for your friends and family to recognize your emails.
Step 4
If you still can't use your old user name (or something similar), then sign up with a free email provider such as Yahoo! or Gmail. You may have luck preserving your email address.
Step 5
For a relatively low cost, you can create your own user name at one of many domain registrars. You just first need to make sure no one else has taken that domain name.