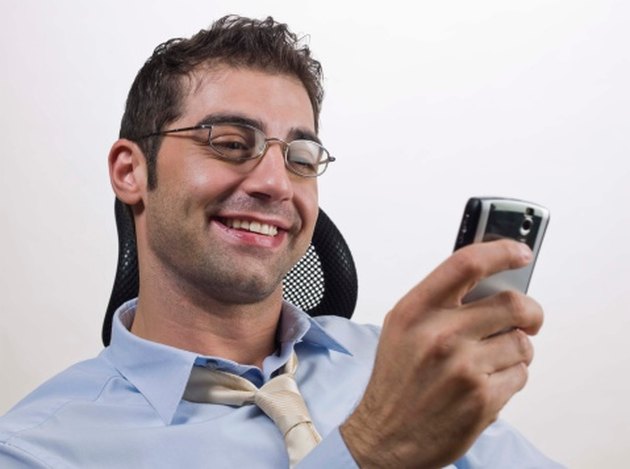 Knowing whether a sent text message has been read can help to ensure that important information has been received and can help establish communication timelines. Many messenger programs for cellular phones are now equipped to provide this feature. Some cell phones now have built in features to indicate when a message is both received and read, but this isn't always the case and depends on the phone model that both you and the text recipient are using.
Step 1
Enable delivery receipts. While not all phones can tell you when a text was read, many can now confirm that a message was received by the recipient's cellular device. Use the user manual, manufacturer's website or online guide to learn how to enable delivery receipts.
Step 2
Use a messenger service to confirm read receipts. Browse cell phone messenger services to select and install one that meets your needs. Begin text communicating using these third party applications to know when a user has received and read your messages. Enjoy added features that allow you to see when a user is online or typing a response to you.
Step 3
Know that some devices simply cannot support read and delivery receipts. Consider using email instead, which does support read receipts.
Step 4
Ask for a confirmation from your text recipient as a backup method. Include a brief note at the end of your text message asking for a response to confirm that the user has read your text message.
Step 5
Use the online SMS messaging service provided by your carrier. Navigate to your carrier website. Log in using your phone number or username and password. Create a new account using your account information if you are a first time visitor to your online account. Visit the FAQ section or the account navigation menu to determine how to use online SMS messaging with your carrier. Know that SMS messages sent online are confirmed with a read receipt automatically unless otherwise specified by your carrier. Contact customer service with questions.