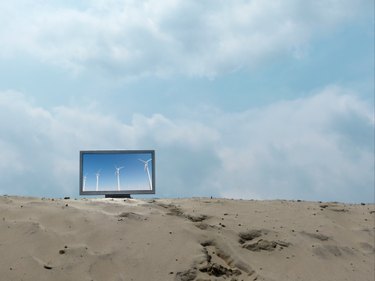 What do you do if you have WebTV and you want to check email on the go? It would be impractical to take your WebTV unit with you while you are travelling, but there is a way to remotely check your WebTV email. By changing some of the default settings on your WebTV unit, you will be able to log in to your WebTV email remotely.
Step 1
Turn on your WebTV unit and visit the homepage. Click the "Settings" tab and then click "Mail."
Step 2
Choose "Remote Mail" from the mail menu and select "Remote MSN TV Mail." You will be prompted to choose a password. After you choose your password, click the check mark to allow remote access. This will allow you to access your email remotely via the Internet.
Step 3
Open Outlook Express and click the "Tools" tab. From the pop-up menu press "Add" under the "Service" tab. From the options of services, choose "Internet E-mail." Provide a name for the email account under the "General" tab.
Step 4
Click the "Servers" tab and change the "Incoming Mail POP3" to "Pop.WebTV.Net." Change the "Outgoing Mail" setting to the name of your Internet service provider's SMT server. See a list of common SMT servers in the Resource section, or contact your ISP if you do not know the SMT server.
Step 5
Type your user name and password into the "Account Name" field and "Password" field. Press "OK" and close and reload Outlook. You should now be able to check your WebTV email on Outlook.