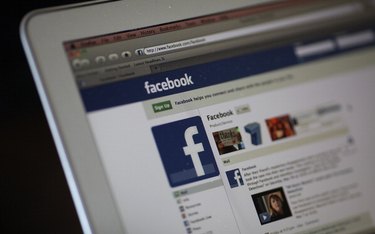 Facebook is a well-recognized social networking website that offers intuitive methods to communicate and interact with friends and family. Online video games, Instant messaging and community message boards are only a few of the interactive features Facebook provides. You can log into your account with any computer that has an active Internet connection.
Step 1
Launch your default Web browser, such as Internet Explorer, from the computer's Start menu. You may also type the name of the browser into the "Start" menu search box, and then press "Enter" to launch it.
Step 2
Visit Facebook.com to access your account. If someone else's account is already logged in, click the "Account" option from the upper portion of the page and select "Log Out."
Step 3
Enter your email address and your current password into their respective fields.
Step 4
Click "Login" to access your Facebook account.