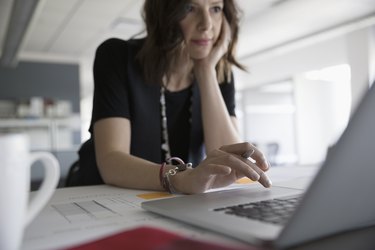 For many employers, the ability to track and monitor employee productivity is particularly appealing in today's age of pervasive internet distraction. Because of this, a growing number of companies have stepped up and begun offering software packages which help track and oversee employee tasks. Kronos Workforce Timekeeper is one of several products available in the marketplace which offer this unique service. For employers, this particular product can help boost efficiency and ensure that employees both on- and off-site are using their time to the best of their abilities. As an added benefit, Kronos Workforce Timekeeper also includes options for allowing employees to log in to the service from home. Understanding how to undertake a Kronos login from home can help both employees and employers alike.
Basics of a Kronos Login
In order to log on to Kronos Timekeeper from an out-of-office location, a few basic requirements must be met. For example, employees must have access to a either a computer or smart phone, as both of these platforms can be used in conjunction with the software. For individuals using a computer, logging on to their Kronos platform is as simple as traveling to the specific URL affiliated with their company's Kronos Timekeeper and clicking the "Log On" button. From here, an employee can enter his designated username and password and enter the system immediately.
If you're using your smart phone to log on to the Kronos system as part of your remote work, you must first download the Workforce Mobile app, which is available on both iOS and Android devices. Once you've completed your download, you'll need to provide your username, password and the specific server address associated with your company's Timekeeper. You can enter this information in the form fields provided to immediately log on to the system.
Other Login Methods
You can also complete a Kronos sign-in using a tablet device. In order to do this, you must first download the Workforce Tablet app from the App Store affiliated with your tablet. Once you have installed the product on your tablet, you must enter your login information, as well as the server address associated with your company's Timekeeper. At this point, you can successfully log on to the Timekeeper system.
If any of these login methods fail to work, your best course of action is to consult with the technology department at your place of employment. These individuals can likely assist you with your login or provide you with additional resources.