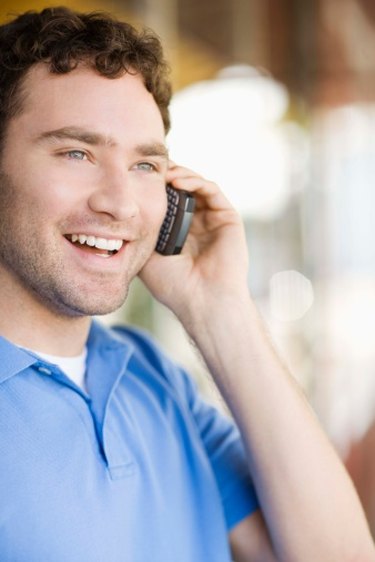 Many phone users have a three-way calling option on their landlines or mobile phones. This option allows a user to carry on a three-person conversation. However, if two people have three-way calling capabilities on their landlines or mobile phones, you can create a four-person conference call and have a conversation with four people simultaneously. Some mobile phones, such as the iPhone, do offer four-way conference calls; however, most cell phones do not have this capability and therefore, two callers are needed to create a four-way call.
Step 1
Dial the phone number of the first person in your four-way call.
Step 2
Click on the "Add call" button on your phone. This button may be called "Send" or "Talk" depending on the mobile phone. This will place the first person on hold.
Step 3
Dial the second person's phone number and press the "Call" button to connect the second person to the conference call.
Step 4
Ask the first or second person to make a three-way call from his phone to connect a fourth person to the conference. Some mobile phones will allow you to place a fourth call. In this case, repeat the procedures in Steps 2 and 3 to add a fourth person.