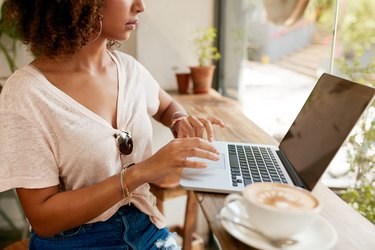 Make a public figure page on Facebook if you want to keep your private Facebook account separate from your public persona. Instead of sending you a friend request, people can "Like" your page. You retain the ability to communicate with followers, but without the added worry about sharing personal details and contact information with random strangers on the Internet. Keep in mind that you should only create this type of page if you are a public figure or a public figure's representative.
Step 2
Type "Create" in the Facebook search bar at the top of the screen. Click "Create New Facebook Page" in the list that drops down.
Step 3
Click the "Artist, Band or Pubic Figure" button on Create a Page.
Step 4
Click the drop-down "Choose a Category" menu. Select your background. Options include actor, artist, author, editor and more.
Step 5
Type your name in the "Name" box.
Step 6
Check the "I Agree to Facebook Page Terms" box.
Step 7
Click "Get Started." Facebook will create your public figure page.