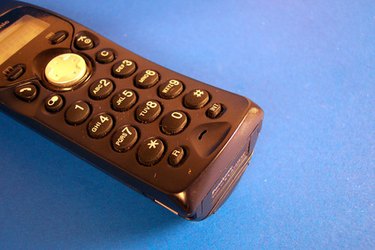 It is easier than ever to tap a person's phone line. If you are worried that someone may be listening in on your calls, you can use a voice-over Internet protocol service that is difficult to hack into or an electronic, counter-measure device that prevents phone monitoring.
Use Skype
Step 1
Go to the Skype website using your mobile phone's Internet browser (see Resources) and download the application. After downloading and installing the application, create a Skype account by entering user name and password. This user name will be what other users connecting to your mobile phone via Skype will see.
Step 2
Sign in to your Skype account using your mobile phone. First-time users may have to create a contacts list. To search for contacts, go to the "New" button on top of the contacts list. The search fields you can use to search contacts include email address, keywords, name and user name. You may then choose to add an entry to your contact list.
Step 3
Familiarize yourself with Skype user guidelines before your initial use of Skype on your mobile phone. Unlike Skype-to-Skype calls, which are free, Skype calls to non-Skype call recipients like landlines and non-Skype contacts cost money. How much each call costs will vary depending on the location of the call recipient.
Making a Call Using a Secure Phone Gadget
Step 1
Purchase a telephone encryption device like the Secure Phone Miser, the Pro Encryption System or the Secure Line 700 (see Resources). These are usually used in conjunction with an analog or digital phone. The RJ-11C connection enables connection not only to phones but also to fax machines that need a secure connection. As of 2010, these devices cost $150 to $350.
Step 2
Hook up the encryption device by plugging the phone line from the wall into the device. Then run a line from the device to your phone.
Step 3
Pick up your phone receiver and look at the encryption device. There should be a green light on it. This means that your phone line is encrypted.