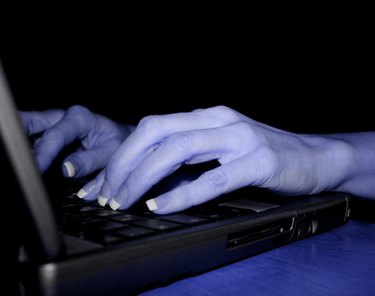 If you have a Hewlett Packard (HP) laptop, you likely already have the software necessary to create a home movie, music video or any other type of video your imagination can come up with. HP laptops and desktop computers come with a program called MediaSmart, which gives users the ability to access and edit music and audio, photo albums and videos. Not only can you view your videos on your HP laptop, but you can also edit and add effects to make it a professional quality production.
Step 1
Open MediaSmart on your HP laptop and click the "home video" button in the task bar. Click "Make Movie" at the bottom of the screen and select your video from its location on your computer to import, or click "Webcam" at the bottom of the screen to record your video on the spot.
Step 2
Click and drag the video clips in order and click "Next." Click "Style" to choose a style from the templates MediaSmart offers for your video. Click "Trim" to click and drag the tabs on either side of the timeline to trim the length and start and stop points of your video. Click "Fix" to rotate your video and adjust shakiness.
Step 3
Click music and select a song from your computer to add as a soundtrack to your movie. Click "Preview" and watch your video, then choose an output format from the pane on the right (MPEG-2, WMV large or small). Another option is to choose "Upload to YouTube." Click "Next" when you are done to save or upload your video.