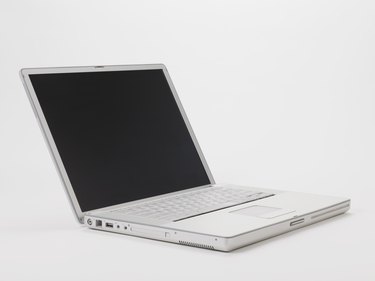 Your new Acer laptop comes with a built-in camera but no tips on how to use it. You are ready for videoconferencing, photo taking and tons of fun, but how do you turn it on? There are two different ways to use your Acer laptop camera. One way is to take still photographs, and the other is to create video. With a few simple steps you will be able to master your Acer laptop camera and begin creating your masterpieces.
Photography
Step 1
Go to "Start" and "My Computer." Click on the "Acer Crystal Eye" webcam. A window will appear with you as the star. The camera is active and ready to take still photos.
Step 2
Click on "Take a new picture" under "Camera Tasks." A preview of the picture will appear underneath the webcam window.
Step 3
Double-click on the new picture to open it up in Windows Picture and Fax Viewer. From here you can change orientation, print, start a slide show or copy the photograph to another area of your computer. There is also a help icon if needed.
Video Creation
Step 1
Go to "Start," "All Programs" and "Windows Movie Maker." This is the program you use to create videos with your laptop camera.
Step 2
Go to "File" and "Capture Video" to start recording. A video capture wizard will appear." Set the microphone volume input level to the desired settings, verify the appropriate audio device and source are being used, and click "Next."
Step 3
Give your video file a name by typing it into the #1 place (where it says "Untitled").
Step 4
Choose a place to save your captured video. "My Videos" will populate automatically, but you can click "Browse" to choose another location. Click "Next."
Step 5
Choose your preferred video quality. If you plan to store and edit the video on your laptop, choose the recommended setting of "Best quality for playback on my computer (recommended)." Click "Next." This window also tells you how much hard disk space you have available for video and how much space each minute of video will use.
Step 6
The next window to appear in in the video capture wizard is the capture window. You will see a live feed of the webcam on the right, with controls to mute speakers, limit the capture time, and create clips when the wizard finishes. Check "Create clips when wizard finishes," and uncheck "Mute speakers" and "Capture time limit."
Click the Start Capture button. Whatever appears on the preview is being recorded. Say a few things, then click the Stop Capture button. Click Finish.
Step 7
Windows Movie Maker will now make the video clips and import the files. This may take a few minutes depending upon the speed of your laptop. You will see multiple clips to arrange or change. Drag the clips onto the timeline at the bottom of the window to try different video arrangements. You do not have to place them in the same order as they were taken, so you can experiment.
Step 8
Click the "Play" button (the arrow button beside "Show Storyboard") above the timeline to play your video. If you are satisfied with the arrangement, go to No. 3 on Movie Tasks ("Finish Movie") and click "Save to my computer." A save movie wizard will appear.
Step 9
Enter a file name for your movie, choose a place to save your movie, and click "Next." The next window allows you to choose movie quality and will have a dot beside "Best quality for playback on my computer (recommended). There will be a hyperlink to reveal more choices, such as best fit to a certain file size or other settings. Leave the recommended settings in place and click "Next." The movie will save. Depending upon the speed of your computer and the size of the video file, this may take a few minutes.
Step 10
Leave "Play movie when I click Finish" checked and click "Finish." Your new movie will now play in your default media player.