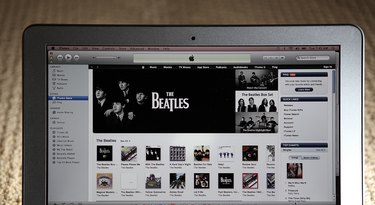 The iTunes media application, like most applications developed by Apple, lets users manage it through the use of a large graphical interface. For some users, however, this graphical interface may be too large and imposing. If you want to make the iTunes application window smaller, you can do so in a few simple steps.
Step 1
Double-click the iTunes icon to launch the application.
Step 2
Click the bottom-right corner of the iTunes application window and drag the corner toward the upper-left corner of the application window to shrink the window to the desirable size.
Step 3
Click the "View" tab and select the "Switch to Mini Player" option from the View menu if adjusting the application window size manually does not shrink the iTunes window to a small enough size. This will shrink the application window to its smallest possible size.