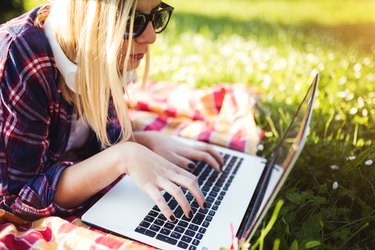 One of the best ways to study for a test is to use flash cards to help remember the information. Microsoft Word can help you do that quite easily and will let you make double-sided flash cards.
Writing the Information
Step 1
Write either a key word or question on the first page, something that may jog your memory.
Step 2
Hit "Enter" until your cursor is on the second page, and write any additional information you'd like, such as the question's answer, a word's definition, etc, etc.
Step 3
Adjust the size and font to whatever you'd prefer.
Printing
Step 1
Hit "CTRL" and "P" to bring up the print screen in Word.
Step 2
Click "Manual Duplex" in the upper right corner of the window.
Step 3
Print the first side of the flash card.
Step 4
Flip the printed card around to the other side, and put back into the printer.
Step 5
Print the other side of the flash card.