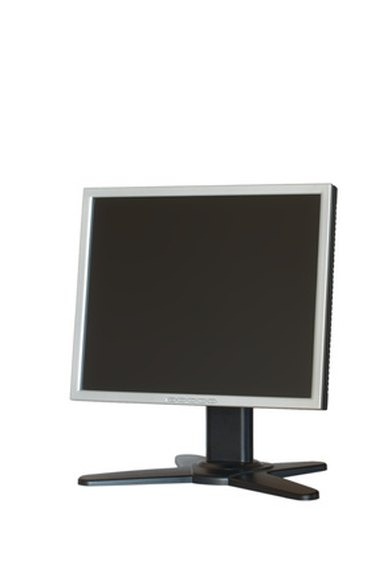 Extend your desktop to create a secondary display, unlike typical duplicate desktop scenarios, where two monitors display the same content. Windows display options allows users to extend Windows Media Player on an additional screen, while using a personal computer screen for separate tasks. You can learn how to create a secondary display to play a video while using a primary computer for slide notes, or show a movie on a second screen with a larger resolution.
Step 1
Connect the additional monitor or device to the main computer with a VGA cable and power it on.
Step 2
Right-click on the desktop and select the "Properties" options, "Graphic Properties" on newer versions.
Step 3
Select the "Settings" option. Two displays boxes will become available for selection, Display 1 and Display 2. Display 1 corresponds to the primary screen, while Display 2 represents the secondary screen.
Step 4
Right-click on the "Display 2" box and select the "Attached" option from the shortcut menu.
Step 5
Highlight the "Extend my Windows desktop onto this monitor" check box.
Step 6
Click "Apply" to complete the configuration. The second screen will display an empty white desktop.
Step 7
Open Windows Media Player, click on the title bar and drag the media player onto the second screen with your cursor. Double click the title bar for full-screen viewing.
Things You'll Need
External display

VGA cable
Tip
Express Computer states Windows understands which direction the cursor should move to access the secondary display according to the setup orientation. Change the orientation of the primary and second screens in the settings tab with respect to the physical location of the screens. Place the "Display 1" and "Display 2" options on top of each other, to the left or right in the "Settings" tab.
Warning
New programs always open on the primary display while in extended desktop mode. Select the title bar and drag new windows over to the secondary monitor with your cursor to view second screen.