If you are a Verizon FiOS High Speed Internet customer, you can use Verizon's online tools to optimize your broadband speed. You can use Verizon's speed tester to check before and after results to make sure your speed really did get faster. If not, you can easily go back to your old settings.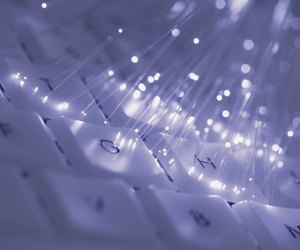 Step
Launch the Internet Explorer Web browser. This is the only browser supported by Verizon's FiOS Optimizer.
Step
Check your speed with Verizon's speed checker, located at the following URL:
http://www2.Verizon.net/micro/speedtest/java/#
This step isn't required, but it gives you a baseline to make sure your connection became faster.
Step
Determine what speed Internet you're supposed to have, if you don't already know. It should be something like 25/15. The first number is the download speed, and the second is the upload speed. Internet speeds are measured in Megabits per second, or Mbps. You can find your speed through this link:
https://www.Verizon.net/ssowebapp/VOLPortalLogin
Enter your Verizon user ID and password when prompted. Follow onscreen instructions to determine the speed you should have.
Step
Run the Verizon FiOS Optimizer. Visit the following link:
http://www2.Verizon.net/help/fios_settings/optimizer/
Follow onscreen instructions. When prompted, enter the speed setting you found in Step 2.
Step
Open a new Internet Explorer window and run another speed test to see if your FiOS connection speed is now faster. Keep the old window open.
Step
If the new settings are not faster and you want to revert to your old settings, go back to the window you saved in Step 4, which is open to the Optimizer. Select "You also have the option of restoring the Microsoft Windows default settings by clicking the 'Next' button."