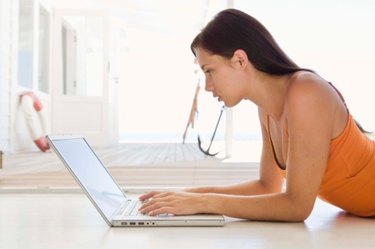 When you browse and search for videos on YouTube, the free video-hosting website, you could start playing a video clip and find that you can barely hear the music or what the people are saying. People shoot videos with a large variety of cameras and cellphones, each with their particular sound quality and settings, and there is no way to guarantee that everyone records good audio or that the people in the video will speak loudly enough. You can easily set a YouTube video's volume control to make it louder.
Step 1
Go to the YouTube website at YouTube.com.
Step 2
Click the thumbnail of a featured video on the home page, or browse or search for a video to watch, and then click its thumbnail to start playing the video.
Step 3
Hover the cursor above the icon of a speaker at the bottom of the video window. A volume slider appears next to the speaker icon.
Step 4
Drag the volume slider to the right to increase the video's volume.