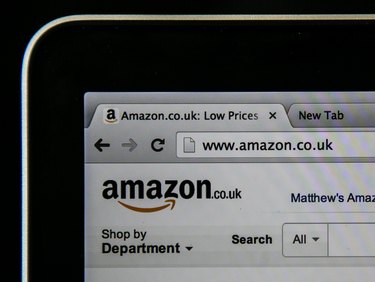 As a global retail giant, Amazon – as well as many of the more specialized online storefronts owned by the company – will ship internationally in most situations. However, not every Amazon-branded storefront is the same: because not every item listed on the site is listed through Amazon themselves, items listed on Amazon JP will not always be available for purchase on Amazon CA, and in the same vein items listed through Amazon UK won't always be available for direct purchase through Amazon's US website. As a result, particularly when seeking books, branded clothing and specialty items, there are situations where you may wish to use Amazon UK while living in the United States. Thankfully, buying from Amazon in a different country is a relatively simple task.
Amazon UK from a US Residence
Though Amazon curates individual storefronts for specific regions of the world, the company does not prevent users from making purchases outside of their 'correct' Amazon site: on the contrary, Amazon makes shopping on foreign storefronts simple. With a few select exceptions, an Amazon account made on Amazon's US site will work immediately on Amazon UK, Amazon CA, and any other website in the Amazon ecosystem. With that in mind, it is possible to browse Amazon UK from a US residence simply by navigating to Amazon.co.uk, logging in with your existing Amazon account details, and browsing the website as you would Amazon US. You can then buy on Amazon UK and ship to the US by following the same procedure as you would on your native Amazon website.
Shipping, Handling and International Restrictions
While international delivery is offered by most Amazon storefronts, US residents looking to purchase from Amazon UK should keep in mind that not all items can be shipped overseas, either due to legal restrictions or logistical issues. Many beauty products, some electronics, all medicines and a variety of alcohol-based products cannot be shipped internationally – and large or notably heavy items may be ineligible for delivery. At the same time, buyers should keep in mind that ordering from Amazon UK will bring international shipping fees, even if the buyer is an Amazon Prime member. You will also need to pay Amazon's currency conversion rates, if paying with a bank account containing US Dollars.
Using Another Amazon Kindle Store
Though it isn't as easy as shopping for physical items, it is also possible to make purchases from a foreign Amazon Kindle store while residing in the United States. In order to do this, you will need to change the address associated with your Amazon account. This can be accomplished by editing your address via your Amazon settings. You will need to change the address to a valid location in the region whose Amazon storefront you seek to use. Once this is done, you may freely buy Kindle books from the foreign storefront.