Amazon is a renowned online retailer, stocking a variety of items from books to electronics. Ordering items online from the United Kingdom Amazon site to be shipped to the US is a fairly simple process, requiring just a few steps to ensure your order is delivered efficiently. There are minimal differences between the US and UK Amazon sites; however, factors such as the exchange rate and shipping costs should be taken into account when ordering to the United States. You can order almost anything, as long as it's something that can be shipped to the U.S. legally.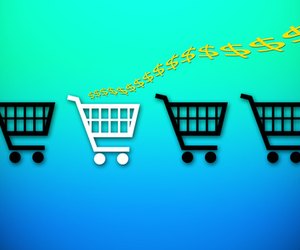 Step
Register an account on Amazon UK by selecting the "Your Account" option on the homepage, then choosing "I am a new customer" before filling in your personal details. If you already have an Amazon UK account, sign in before adding any items to your shopping basket.
Step
Choose the "Add to basket" option on the right side of the page of the item you wish to order. When you have added all items, click on the "Checkout" option underneath the "Basket" heading. Verify the delivery address that the order is to be shipped to, ensuring it is a valid U.S. address. If delivery details are incorrect, they can be altered by choosing the "Edit" option. Once this has been done, click "Next." Choose the way you wish your order to be delivered, either "Free super delivery" or "First class," bearing in mind estimated delivery times will be extended when shipping overseas. Gift options can be added by selecting "Ordering a gift?" at the foot of the page.
Step
Enter your details as normal into the relevant boxes to begin payment. There are multiple ways to pay for the items; the most common of which is by credit card, as the order can be traced and refunded if necessary. Discount voucher codes can be entered at the "Pay" page. To confirm the order, select the "Confirm" button and you will be sent a confirmation email. Amazon will also notify you when the order has been sent out.