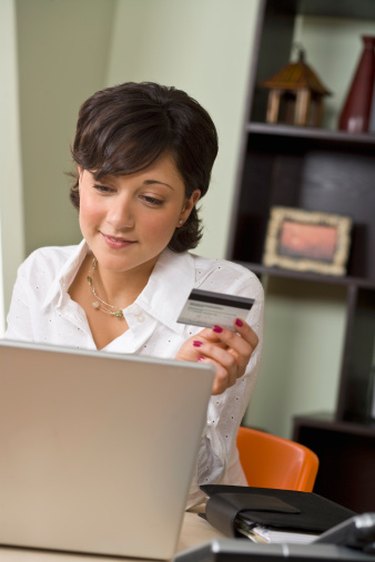 With the surging popularity of the Internet and the growing number of options available to online shoppers, more and more people turn to cyberspace for their shopping needs. Responding to the trends, countless retailers have enhanced their online stores, giving their customers the same comprehensive experience they would get at a mall.
Stores
Like the mall, online shopping offers a great variety of stores to choose from. Almost any store you would typically find in a mall will have a corresponding online store featuring the same items. From department stores to specialty stores, most retailers can be found with a quick Internet search.
Selection
Like the shopping mall, the online shopping experience offers a large selection of items to choose from. If you are looking for a dresses, a simple search can yield thousands of dresses in a variety of styles, shapes, sizes and colors. Like going to a specialized department in a store, the search criteria can be narrowed to show the most relevant results such as "cocktail dresses" or "sundresses."
Deals and Sales
Most retailers offer the same deals available in store on their website. Like the mall, online stores will typically have seasonal and end-of-season sales, sometimes featuring extra incentives such as free shipping for online shoppers. The retailer's site will often reflect any seasonal promotions available in-store and allow customers to redeem coupons and gift cards. Sales and promotions will typically start and end on the same dates both in-store and online.
Interactive Experience
Both shopping online and in the mall can be an interactive experience. With enhanced features on many retailer websites, shoppers are able to see what an item would look like in a different color, in a different size, or send a link to a friend to get feedback. The online store for Victoria's Secret, for instance, allows shoppers to click on color swatches to change the color of an item and click through alternate views to determine the exact fit and shape.
Returns
Like purchases made at the mall, items bought online can also be returned to the retailer for a refund or an exchange. The conditions vary depending on the retailer's policy. Like mall stores, many online stores will allow customers to return items for a full refund while others allow only for exchanges. As you would expect, returns and exchanges on personal items such as undergarments and toiletries are not accepted at the mall or online.