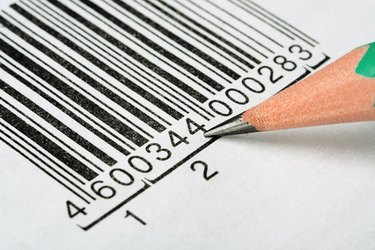 The Universal Product Code--or UPC as it more commonly known--refers to a specific category of barcodes. UPC codes are used in the retail Industry for product identification and inventory management. If you know the UPC number for a product you can use it to conduct online research to determine which stores offer that product. There are several benefits to this. First, you can search for a specific product online and compare prices with multiple retailers and online vendors. Secondly, you can determine the location of the stores offering the product.
Step 1
Enter the UPC number into any search engine of your choice to begin the search. If available, use the shopping option to tailor your search. The results will provide a complete list of retailers and online vendors that currently carry the product you are looking for.
Step 2
Use a specialized UPC search portal if the first step doesn't yield any results. You may want to consider using websites such as upcdatabase.com or checkupc.com. Additional resources are provided with this article.
Step 3
Contact an individual store and inquire about the product based on the UPC number. This step may require the most amount of work, considering that you may have to call individual stores to determine if the product is available. As a last resort, it can be a useful way of finding specialty or limited edition items.
Step 4
Once you know which store has the product you're looking for, the next step is to determine where exactly the store is located. The most convenient way to do this would be to conduct a search on a mapping website.