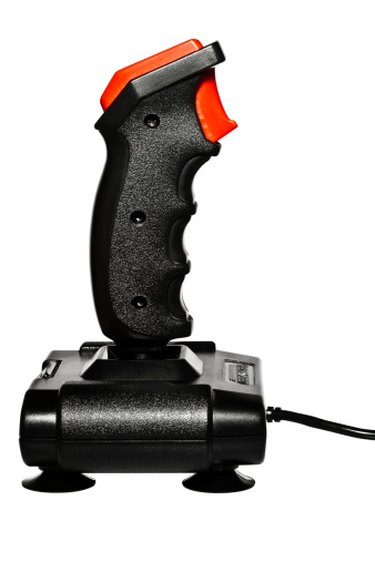 The NVIDIA Quadro NVS graphics card is designed for business applications, such as financial analysis and emergency response. If you're not getting the performance you need from this card, and you have tried adjusting the settings of the software with which you're using the card, the next step is to adjust the speed of the card itself. This process is called "overclocking." While it's a perfectly legitimate option that can be done through "control center" software, which typically comes with graphics cards, you should know exactly what you're doing before attempting it.
Step 1
Click the desktop icon for NVIDIA Control Panel to launch it. Alternatively, click "Start" > "Applications" > "NVIDIA." Select the NVIDIA Control Panel from the applications list.
Step 2
Click "NVIDIA PhysX" to enable it.
Step 3
Click the "Manage 3D Settings" tab.
Step 4
Click "Multi-Display/Mixed-GPU" > "Single Display Performance Mode."
Step 5
Click "Quality" under "Testure Filtering" and select "High Performance."
Step 7
Click "Save" under the "Create Profile" tab and give the file a meaningful name, keeping it in the same directory.
Step 8
Click the "x" in the top right corner to close out of NVIDIA Control Panel, and then click the NVIDIA Control Panel desktop icon to relaunch it.
Step 9
Click "Device Settings," and then click the "Stored Profiles" tab. Select the profile you created from the "Profile Name" list.
Step 10
Click the radio button next to "Custom." You should now be able to edit the graphics card's settings. Default values are: Core Clock, 580 MHz; Memory Clock, 400 MHz; Shader Clock, 1450 MHz.
Step 11
Click "Save" when you are finished.