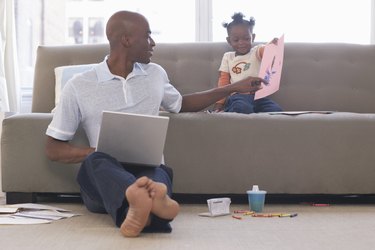 TeamViewer 9.0 introduced a feature that enables you to record a remote desktop session with another computer. Once you finished recording the session, TeamViewer automatically saves it in TVS format. This file can then be opened by any computer as long as the full TeamViewer version is installed (see Resources).
Opening the TVS File
Once you have installed the latest version of TeamViewer, Windows will automatically associate TVS files with TeamViewer. Double-clicking any TVS file will launch the program and immediately play back the recorded session.
Converting the TVS File
While you are playing the TeamViewer session, you also have the option to convert the TVS file to AVI format, just in case you want to show the recorded video to someone who does not wish to install TeamViewer. You can also change the resolution and codec of the video to reduce the file size of the recorded session; however, you will sacrifice video quality.