A CDA (Compact Disc Audio Track) file is one of the many audio formats that can be played using digital software installed on a computer. Though typically, by default, the CDA format is not among those automatically registered for Windows Media Player. There is a way to modify this setting and play CDAs. Even if you prefer to use another audio player, you can still try this method to register the music file.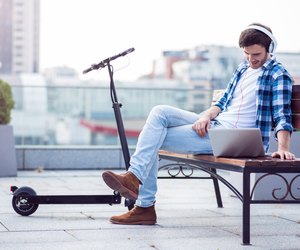 credit: Zinkevych/iStock/Getty Images
Step
Click "Start" and then click "Control Panel."
Step
Select "Tools" from the toolbar menu and then click "Folder Options."
Step
Go to the "File Types" tab and use the scroll bar to locate the "CDA" extension and then click it once.
Step
Look under "Details for 'CDA' Extension" and change the software it is registered to open with. To do this, click "Change" and then scrool down to select Windows Media Player or your desired audio player.
Step
Check the box next to "Always use this selected program to open this kind of file " and click "OK."