Real Audio makes a couple of free media players that can play the common audio formats as well as Real Audio's special streaming media formats. RAM files are one type of the streaming media formats. Playing these files without having to download and install a Real Audio player can make your life easier as a casual media user. The only practical alternative to Real Audio player is to download the Real Alternative codec and use Windows Media Player that comes with Windows.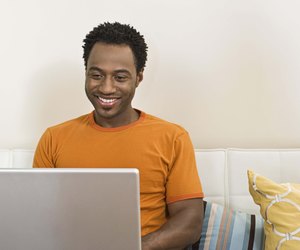 Step
Use the browser to go to "http://www.free-codecs.com/real_alternative_download.htm" and click on the top download link.
Step
Click "Save file" when the pop-up comes up and select a location to save the codec.
Step
Open "My Documents" and find the location where you saved the codec, then double click on the file.
Step
Click "Next" twice.
Step
Choose the location where you want to install the codec and then click "Next".
Step
Check the boxes of the components you want to install and then click "Next." You don't have to install the player, though the Real Alternative selection does need to be installed.
Step
Choose where the icons will be placed on the start menu then click "Next."
Step
Check all four boxes then click "Next."
Step
Click "Install" to install the codec. Once the codec is installed, Windows Media Player will play RAM files, which removes the need to have Real Player.