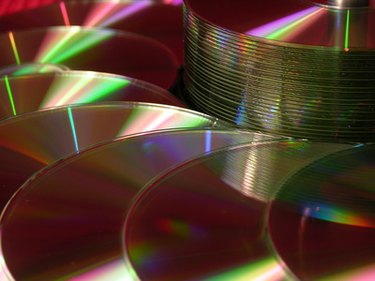 The VLC media player is an all 'round media player that enables users to play various types of media including CDs, DVDs and web streams. The VLC player is popular for its ability to handle all of the different video file types, without having to download and install separate video codecs. RMVB (RealMedia Variable Bitrate) files are another type of video file the VLC player can execute. If you do not have the VLC Media Player, you can download it online for free (see "Resources").
Step 1
Double-click the VLC icon to launch the VLC Media Player.
Step 2
Select "File" from the menu at the top of the VLC application window.
Step 3
Click "Open File" from the drop-down menu. You will now see a box appear that gives you the option of choosing a media file to open.
Step 4
Click "Browse," which is located at the right-hand side of the "File" tab.
Step 5
Locate your RMVB file by browsing through the directory. Double-click the file to open it, and it will begin to play straight away.
Tip
It is a good idea to close all unnecessary programs before running VLC Media Player. This will let you experience your media in the fastest way possible.