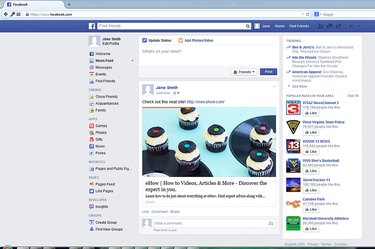 Posting a link on Facebook is a great way to share content with a large number of people at once. With one click, you can spark discussion on a hot topic, share something funny with friends or simply post links to products and content that you find interesting.
Step 1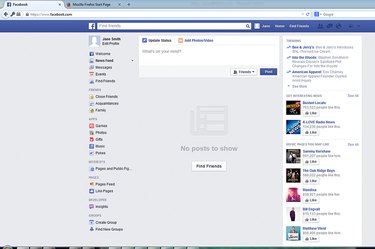 Click the status update box at the top of your News Feed and type or paste the URL you want to share.
Step 2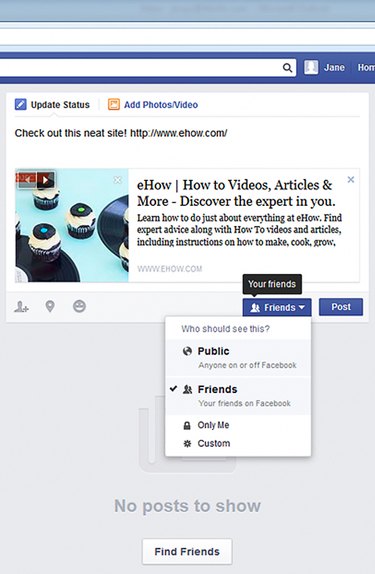 Click the arrow icon in the corner of the image preview to select the image you want to accompany your post, if this option is available. You can also enter a message to accompany your link, select the audience with whom you'd like to share it or tag specific friends at this time.
Step 3
Click "Post" to share the link on your Facebook Timeline.
Tip
You can also share articles directly from the publication's website if the publisher has the Facebook Share, Like or Recommend option enabled.