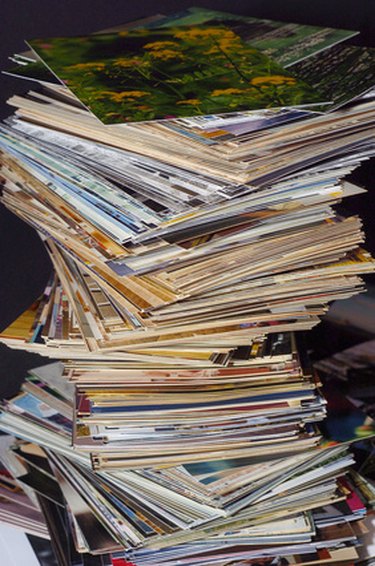 Printing photos from your Mac will allow you to avoid waiting in line at the store to get them printed, when you need photos ready quickly. You can purchase both matte and glossy photo paper from your local office supply store. This paper will be acid free and, if kept out of direct sunlight and behind a frame, printed photos can last from 60 to 200 years without fading. The number of years they will last depends on the type of paper and ink you use.
Step 1
Insert 4-inch by 6-inch photo paper into your printer. Ensure that you have the correct side facing up so that your photo will print on the right side.
Step 2
Engage the photo tray on your printer, so that the photo paper will be sent through the printer.
Step 3
Open the image that you want to print on your computer, by clicking on it twice. This will open your default photo editing software. For most Macs, iPhoto will be the default, if you have the iLife package installed on your computer.
Step 4
Navigate to the toolbar. Drop down the "File" menu and choose "Print."
Step 5
Select the "Print Size" to be 4 inches by 6 inches and click "Print"
Step 6
Remove the photo from the printer. Be sure to avoid touching it until the ink dries, if you have an ink jet printer.