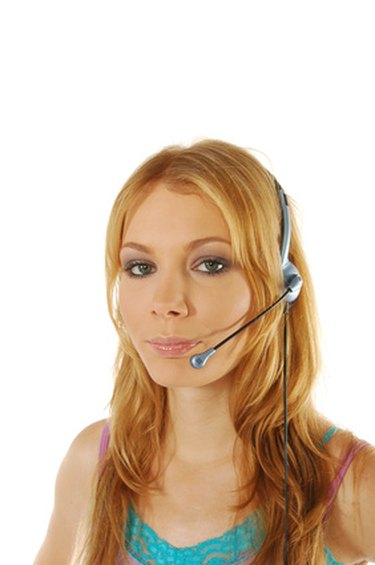 The CP200 model of the Motorola Radius series of radios includes up to 16 different channels pre-programmed through the dealer. In some cases you might not want to use each of the channels. Reprogramming the Radius CP200 to manually delete unwanted channels, or change options such as the radio power level, only takes the push of a button.
Step 1
Turn the volume knob clockwise until the Motorola Radius CP200 radio turns on. The volume knob is the black knob at the far right side of the top end of the radio.
Step 2
Press the "Squelch" button on the side of the Radius CP200 to filter out unnecessary noise and prevent calls from nuisance channels. Press the button again to turn off the "Squelch" feature.
Step 3
Turn the channel selector knob, which is located to the left of the volume knob, until you reach the channel you need to use. Press the "Power Level" button on the side of the radio to set the channel to "low power" mode, which conserves battery power but shortens the distance you can communicate.
Step 4
Press the button again to change to "high power" mode, which uses battery faster but allows you to communicate with other radios farther away.
Step 5
Turn the channel selector knob until you reach a channel you want to manually remove from the scan list. Press and hold the "Nuisance Channel Delete" button until the Radius CP200 beeps.