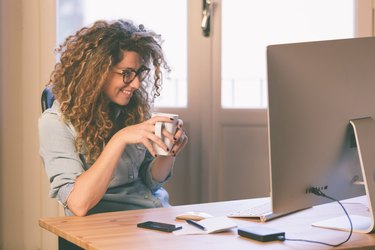 Using an iTunes gift card is relatively easy because you have to enter only an identification number to redeem it. Using a Visa or MasterCard gift card is a slightly different process, because they are treated as credit cards. You will have to register your gift card and provide your name and address with the bank or institution that issued it before you can use it to make purchases at the iTunes store. Few, if any, online stores will let you make purchases with a Visa or MasterCard gift card that has not been registered.
Registering A Visa Gift Card
Step 1
To buy iTunes credit with Visa gift cards, first look on the back of your gift card for a Web site address or toll free phone number. Then open a Web browser on your computer, and go to that Web site or call the number directly.
Step 2
Create an account if you have not registered a card on this Web site before. If you already have an account, log in and register your new gift card by following the prompts. When using the toll free phone number, the operator will guide you through the process as well.
Step 3
Select the link to register your gift card or inform the operator that you want to register the card and be eligible for online purchases.
Step 4
Enter your gift card number, first name, last name, address, city, state, ZIP code, telephone number, country and any other information required.
Step 5
Remember exactly how you entered this information. This information will be used for verifying your card when you purchase anything online, including purchases from the iTunes Store. For example, the difference between typing "Street" or "St." could cause your card to be declined. The easiest method of retaining this information is by simply writing it down or taking a quick screenshot before exiting the page.
Using Your Visa Gift Card on iTunes
Step 1
Open iTunes on your computer to get the process started.
Step 2
Click "Store." Then click "Sign In" to access your account.
Step 3
Type your Apple ID and password. Click "Sign In" and you will be in your personal account where the settings are accessible.
Step 4
Click "Store." Then click "View My Account." You will be asked to enter your password a second time. Type in your password again for the final verification.
Step 5
Click "View Account." Then click "Edit Payment Information."
Step 6
Select "Visa" for a Visa gift card. Type in your credit card number in the "Card Number" field. This is the 16-digit number on the front of the card.
Step 7
Turn the card around to find the security code on the back. On a Visa card, this is a 3-digit number on the right, usually following your card number.
Step 8
Type your first name, last name, address, city, state, ZIP code, telephone number and country exactly as you entered them on your gift card registration page.
Step 9
Click "Done" to save your changes. Your gift card will be billed whenever you make a purchase until the funds have all been used.