Placing pictures and images on Photobucket.com is a great way to store and share things you wish other people to see. The slick thing about Photobucket is that it comes with several different links to the same picture, depending on what venue you wish to share it. There is a link for email and Instant Messaging, a direct link that simply opens the picture in a browser, an Image code that works for Internet forums, and an HTML code that allows you to add the image directly to wallpaper and other applications.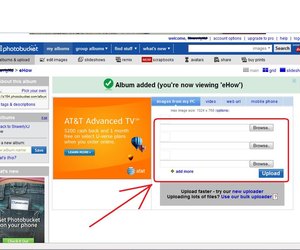 Select the album you wish to upload to, and click the "Browse" button (the three buttons inside the red box with the arrow pointing to it). You will need to browse for each photo uploaded.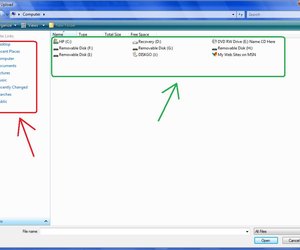 Browse your computer for the photos or images you would like to upload (red box and arrow), and then select the actual file from the larger area in the middle of the screen (green box and arrow in caption).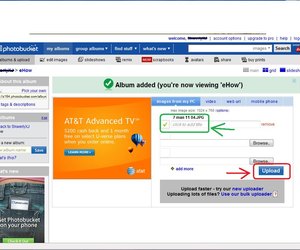 Click the blue "Upload" button (outlined in red with arrow in caption) when you have selected all the photos and images you wish to place on Photobucket (green box and arrow).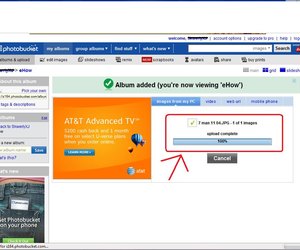 Wait while your images are uploaded to Photobucket (progress can be seen in the blue status bar outlined in red with an arrow for the caption).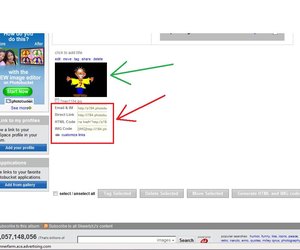 Choose which link to share with others (the four bars in the red box with arrow) and left click it with your mouse to automatically copy the location. Then paste wherever you want and have fun sharing images.