Customizing your browser's toolbar simplifies the process of accessing the tools and websites you use most often. Although Apple redesigned several aspects of its Web browser when it released Safari 8 with OS X Yosemite, you can still customize the browser's toolbar via the View menu. Drag and drop your desired buttons, including the Home button, to the location you want, and you're all set.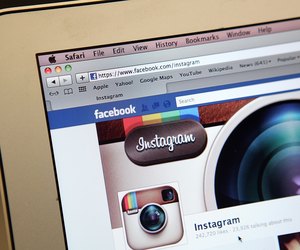 credit: Justin Sullivan/Getty Images News/Getty Images
Step
Click "View" on the main menu in Safari and select "Customize Toolbar" to load the toolbar configuration dialog.
Step
Click the Home button on the list of available icons and drag and drop it onto the toolbar location where you want it to appear. Available icons are found along the top of the toolbar configuration dialog. The Home button is identified by an image of a house.
Step
Click the "Done" button on the toolbar configuration dialog to save your changes.
Step
Click "Safari" on the main menu along the top of your screen and select "Preferences" to load Safari's general preferences dialog.
Step
Click the "General" tab on the Preferences dialog and enter your desired home page URL in the "Homepage" field. Close the Preferences dialog to apply your changes.