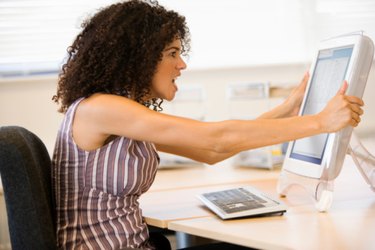 Outlook 2010 notes are a great way to keep track of all those random bits of information that fill our lives and don't have a more specific place to go. As a result, losing one can be a big problem. Fortunately, it is often possible to recover these lost notes, at least if they have been accidentally deleted.
Step 1
Start Outlook 2010 if it is not already running.
Step 2
Click the "Deleted Items" icon in the Navigation Pane. The contents of the Deleted Items folder appear.
Step 3
Right-click the missing note in the Deleted Items folder. A shortcut menu appears.
Step 4
Click "Move." A sub-menu appears.
Step 5
Click "Other Folder." The Move Items dialog box appears.
Step 6
Select the "Notes" folder in the dialog box then click "OK." Outlook 2010 moves the note back to the Notes folder.
Tip
If your copy of Outlook is connected to a Microsoft Exchange server, you may have additional options for recovering a lost note. Contact the Exchange Administrator responsible for your server to see if there are other options you can pursue.
Warning
If you cannot find an important note, do not close Outlook until you have tried to recover it. If Outlook is set up to automatically empty the Deleted Items folder when you exit the program, your chance to recover the note from that folder will be lost if you close Outlook first.