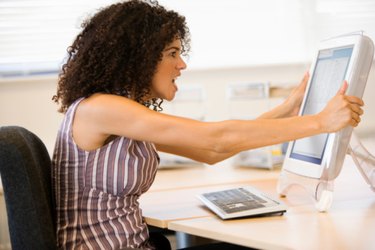 Outlook 2010 notes are a great way to keep track of all those random bits of information that fill our lives and don't have a more specific place to go. As a result, losing one can be a big problem. Fortunately, it is often possible to recover these lost notes, at least if they have been accidentally deleted.
Step 1
Start Outlook 2010 if it is not already running.
Step 2
Click the "Deleted Items" icon in the Navigation Pane. The contents of the Deleted Items folder appear.
Step 3
Right-click the missing note in the Deleted Items folder. A shortcut menu appears.
Step 4
Click "Move." A sub-menu appears.
Step 5
Click "Other Folder." The Move Items dialog box appears.
Step 6
Select the "Notes" folder in the dialog box then click "OK." Outlook 2010 moves the note back to the Notes folder.