An external hard drive is a data storage device that connects to a computer with a cable, typically USB or FireWire. Most external hard drives are cross-platform, giving them the ability to work on a number of different operating systems. Macintosh computers are able to recognize hard drives formatted for both Macintosh and Windows computers.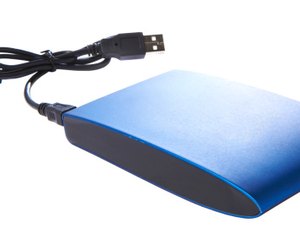 Step
Power down your Mac and attach your external hard drive to it. Reboot the computer and, once it's fully booted up, power on the external drive.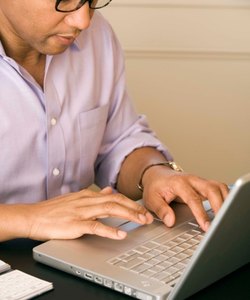 Confirm the preferences in the finder to allow your external drive to be mounted on the desktop. Pull down the "Finder" menu (located to the right of the apple in the upper left corner of the screen) and highlight the "General" tab at the top of the window. Confirm that "External Disks" is checked off under "Show These Items On The Desktop."
Step
Double-click on the external hard drive's icon to view the contents. If there are any files you want to save, drag them onto your Mac's desktop or hard drive. Allow all files to finish copying before proceeding to Step 4.
Step
Open the "Disk Utility" application, which is found inside of "Utilities" within the "Applications" folder. Highlight the hard drive icon in the pane on the left and then click on the "Erase" tab at the top of the window.
Step
Select the format you want by pulling down the format menu and entering a name for the hard drive. If you're planning to move the drive between a Windows computer and your Mac, you should format it as "MS-DOS (FAT)." However, if you're going to use it strictly on your Mac, then select "Mac OS Extended (Journaled)." This is important if you're planning to use Apple's Time Machine backup software, a program that requires a Mac OS-formatted drive.
Step
Confirm that you want to format the drive and you understand any data on the drive will be destroyed. Allow the formatting process to run uninterrupted. Once it has completed, you can start using the external drive.