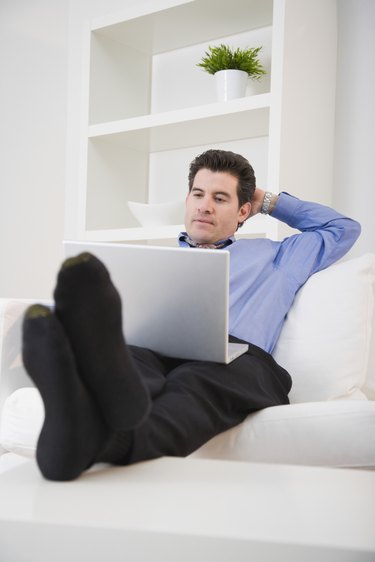 We don't notice them until something goes wrong -- Web browsers can easily become buggy or slow, and sometimes it's easier to just start fresh than to troubleshoot. Apple discontinued Safari for Windows in 2012, so while the application is still available to download, don't expect any support or updates on Windows. On Macs, uninstalling Safari 8 on OS X Yosemite isn't as straightforward as other applications -- you must either reinstall the operating system or use a third party app to uninstall the application for you.
Reinstall Your Operating System On a Mac
Because Safari is an application built into the operating system, you can't simply delete it by dragging and dropping the Safari icon into the trash can; that won't delete all the components of the Web browser.
Uninstalling and reinstalling OS X using the built-in recovery disk does not impact your personal data, such as your files or other applications -- it only reinstalls the core and related apps.
Restart your computer, wait for the gray screen and hold down "Cmd-R." Make sure you're connected to the Internet, select "Reinstall OS X" and click "Continue." Follow the onscreen instructions to install a fresh copy of both your operating system and Safari.
Use a Third-Party Application on a Mac
CleanMyMac 2 is a free application recommended by Macworld and tucows.com that enables you to easily uninstall apps on your Mac. Download and install the software from Macpaw's website and then open CleanMyMac 2 in your applications folder. Select "Uninstaller" in the left-hand menu. From a Finder window in your Applications folder, drag Safari into CleanMyMac 2. Click "Select" in the pop-up window and then click the "Uninstall" button at the bottom of the app.
Uninstall Safari on Windows
To uninstall Safari, use the "Programs and Features" window in the Control Panel. Find Safari in the list of applications and click Uninstall. Download Safari 5.1.7 for Windows and reinstall following the file's prompts.