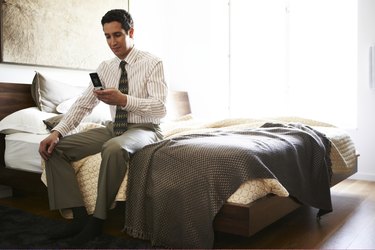 If there's a number currently on your phone's "Reject List" that you would like to receive calls from again, simply delete the number from your list. Locating the "Reject List" is often trickier than the actual removal process.
Step 1
Select the "Menu" screen on your phone.
Step 2
Select "Address Book." Scroll down to "Reject List." Select this option.
Step 3
Scroll to the phone number you want to remove. Push the key with "Select" above it on the phone.
Step 4
Scroll to "Remove." Select this option.