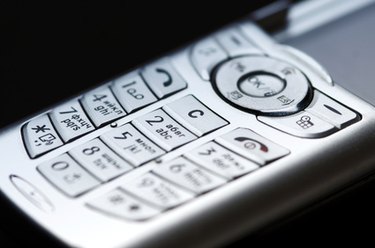 You may keep your cell phone with you at all times, but that doesn't mean you want to receive every call and text message sent to you. Motorola allows you to restrict all or some calls and text messages with a simple three-step process. This can be handy in blocking one person or multiple people from reaching you. Nearly all of Motorola's phones work the same way if you want to restrict calls or text messages. You can enable call blocking for as long as you need and remove numbers from the blocked list easily.
Step 1
Go to your phone's main menu, and choose "Security." Next, select "Call Barring" from the menu that appears.
Step 2
Select the numbers you want to block. You can enter specific numbers manually or from your phone's memory.
Step 3
Leave those numbers blocked for as long as you like. If you need to remove a number, repeat the above steps to reach the menu of blocked numbers.