The Uniden DECT 6.0 cordless phone operates with a 1.96-gigahertz (GHz) frequency band, which means that it does not interfere with metal objects and signals inside your house. It also comes loaded with features such as call blocking which can be useful, for example, if you may want to block calls from unknown or private numbers. With this feature on your Uniden, you may block all calls or create up to 20 entries of phone numbers you would like to block.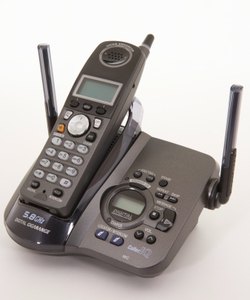 Block an Incoming Call
Step
Wait until your phone rings and displays the caller ID information
Step
Press the "Block" button on your handset.
Step
Press "Menu/Select" or "Block" to confirm your decision.
Block in Standby Mode
Step
Press the "MENU" button on your phone's handset.
Step
Press the down arrow button to select "Call Blocking." Choose "Create New," "Private Number" (block private calls) or "Unknown Number" (block unknown numbers) from the list.
Step
Enter the 10-digit phone number, if creating a new entry. Otherwise, press the "Menu/Select" button to confirm your choice.